Into the Wild
"Discover the wildness"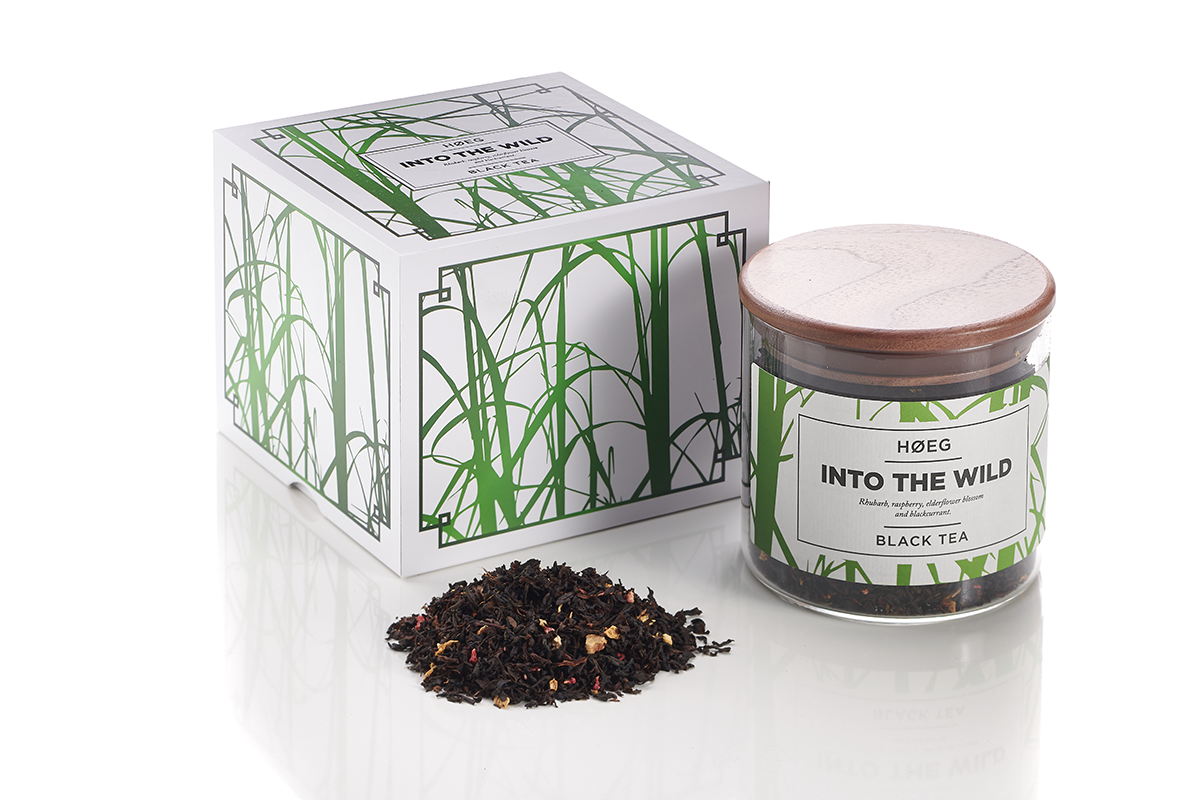 Into the Wild is a black tea carefully decorated with rhubarb, elderflower and blackcurrant inspired by the intriguing and captivating depths of Scandinavian wilderness. Within the forests of the far north are tempestuous winters beholding a splendour treasured by the adventurous, keen for the magnificent reward of their exploration. This HØEG blend brings you the effervescence of this enthralling and undiscovered land.
Nose

Fresh, a bit citrus and fragrant and notable hints of blackcurrant.
Cup

Full body with notes of the berries and a lasting hints of rhubarb and elderflower blossom.
Back