August
"Creator's choice"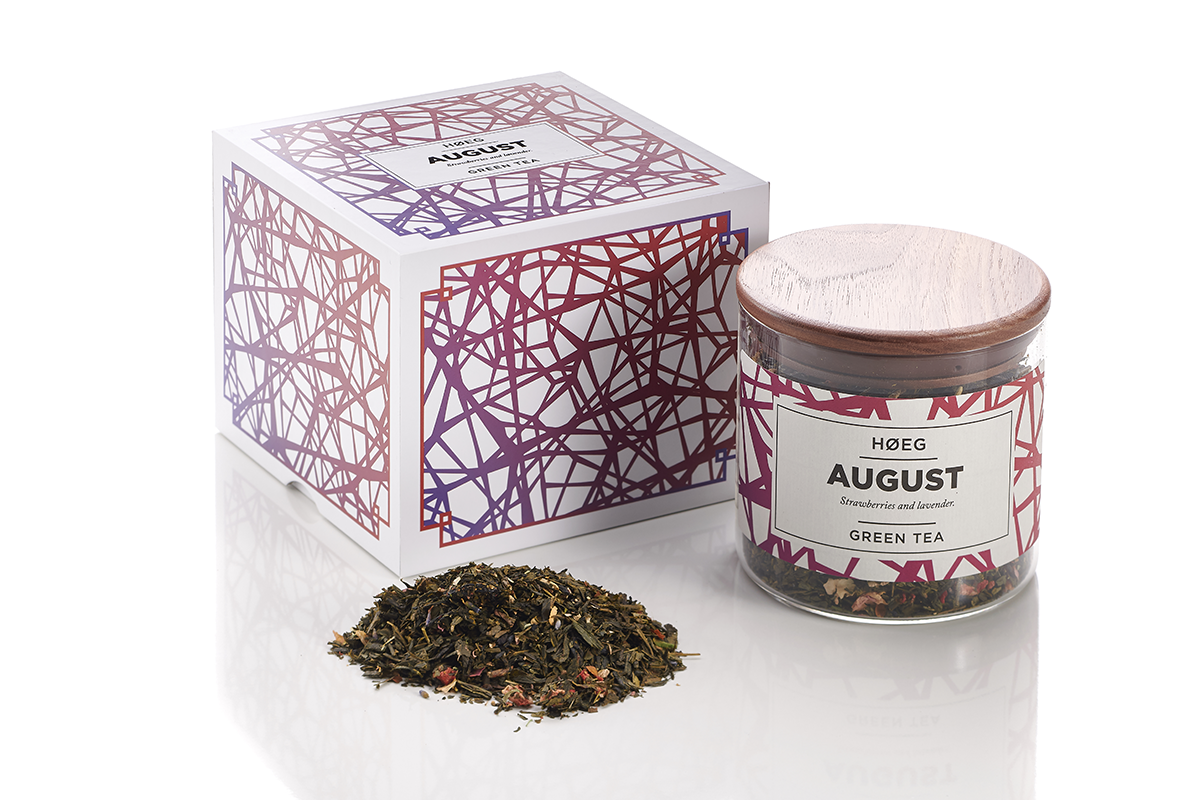 August is a combination of green tea with strawberries, cherries and lavender yielding the lustrous sensations reminiscent of our lighthearted summer evenings. Particularly in Sweden, the red strawberry fields glow amongst endless vistas of flowers and fruits deep through the countryside during August. This soothing and carefree blend also bears the same name – August – as the creator's beloved son.
Nose

Fresh, a bit sweet and fragrant.
Cup

Fresh with clear notes of strawberry and cherry.
Back